Dear Local Law Society Stakeholders
I hope you find the second edition of the local law society bulletin useful – we have prepared it exclusively for you. The bulletin includes information on the latest practical resources available to you and on key policy issues. Please feel free to share the contents more widely within your local law society's committee and with members. If you'd like to discuss any matter in more detail or you'd like to see coverage of particular topics, please don't hesitate to get in touch with your main contact at the national Law Society (every local law society in England & Wales has one) or write me directly at 

This email address is being protected from spambots. You need JavaScript enabled to view it.

. Our goal for the local law society strategy is to positively and proactively engage with local law societies to the benefit of our common members, delivering on our 7 commitments.
Our next virtual townhall meeting with local law societies' office holders, hosted by our President and Vice President, will take place in December via MS Teams. Details will be circulated under separate cover. We'll be delighted to see you again. In the interim, we have prepared an update for you on a topic which you previously identified is of high priority, the future of SIF, which you can read here. We outline our position formulated on the basis of engagement with local law societies and with members more widely.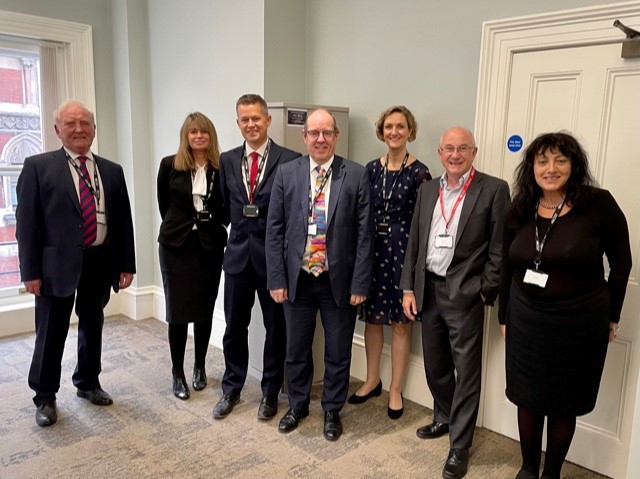 I'd like to use this opportunity to publicly offer my thanks to Paul Davies who steps down at the end of October 2021 as chair of our Membership and Communications Committee (oversees engagement and communications with the membership). As council and committee member, for many years, Paul championed the interests of members, offered valuable insight and advice, oversaw and collaborated to deliver excellent service to members, including the latest Presidents' and Secretaries' conference. We'll miss him and hope to continue working closely with him in the future via his involvement with the Hertfordshire Local Law Society and with SAALS, a regional grouping of law societies covering the central southern area in England.
Many thanks
Valeria Mancheva
Head of Member Engagement and Services
Get involved


The In-House Annual Conference

Submit your ideas and expertise as a speaker to reach the wider in-house membership!

In 2022, we're holding a one-day in-person annual conference (11 May 2022) during our online In-house Week (7-13 May 2022). The conference is for all in-house counsel from private, public and non-profit sectors.

We are looking for speakers and content that focusses on developing skills according to sector-specific issues as well as broader shared themes. This is your chance to share innovative ways you and your team have been working and highlighting the challenges and issues in-house counsel face.

Don't miss your chance to contribute! Deadline to submit is Friday 19 November. Find out more here. 
---
Discover connections on Law Society Connect | The Law Society
Join hundreds of fellow small firms that are already on our free digital small law firms community.
---
MY LS
Please sign up to My LS to access tailored news, resources, events and books; it's free!

Resources
Practice Notes
File closure management - sets out good practice for managing file closure at the termination of a matter and the need to manage risks inherent in the mismanagement of file administration.
Making gifts of assets - on transferring property or investments to next of kin, family members or friends before death, as a means of planning for future care or to reduce liability to tax.
Conflicts of interest - This practice note sets out guidance on identifying and managing situations where a conflict of interests arises, or there is a significant risk of a conflict of interests occurring.
Closing down your practice: regulatory requirements - outlines the regulatory requirements to consider when closing down your practice.
Recorded Events
Junior Lawyers' Division Forum - Helping you to secure a training or newly qualified position - 11 September
Further recorded events can be found here.
Sections
Paid subscribers can also access exclusive content and updates on law firms management, risk & compliance, property and private client law.